Peptides

for

pharmaceutical and cosmetic

applications

Peptides are of vital importance to many processes in living systems. For example, the cyclic peptide hormone vasopressin (9 amino acids), produced in the hypothalamus, is an important regulator of the body's fluid balance.

The increasing knowledge about the action of naturally-occurring peptides (including vasopressin) is continuously applied to develop novel peptide-based pharmaceuticals, for example, for the treatment of metabolic diseases. When compared to traditional small molecule drugs, pharmaceutical peptides are considered to be safer for application in vivo as a result of their natural origin and their non-toxic metabolites (amino acids). In addition, they usually comprise considerably higher target specificities. A particular group of peptide therapeutics are peptide vaccines, which are being investigated as safer and more stable alternatives to conventional vaccines. Another group of therapeutic peptides involves antimicrobial peptides (AMPs), or host defense peptides (HDPs), which have recently emerged as potential alternatives to antibiotics. Moreover, AMPs are also considered an alternative to conventional food preservatives in food industry, an example for which is the polycyclic peptide nisin.
Due to the increasing demand for anti-aging products, peptides have emerged as potential cosmetic ingredients. Cosmetic peptides have different modes of actions and, as for pharmaceutical peptides, their origin often lies in living systems. For example, the dipeptide carnosine, consisting of beta-alanine and histidine, functions as a scavenger of reactive oxidative species in muscles. Therefore, it is considered a potential compound to prevent oxidative stress in the skin, a major factor leading to skin aging. Another example of peptide-based cosmetics involves peptides derived from the natural fibrous protein elastin that support fibroblast growth and are therefore intended to slow the aging process of the skin.
SENN's refined solid- and liquid-phase technologies allow us to produce a wide variety of high-quality peptide related products for pharmaceutical and cosmetic applications, while routinely precluding the need for traditional chromatographic purification techniques, thereby saving costs and time. Senn has proven experience in successfully producing peptides of up to 40 amino acids in length on a large scale.
Peptidomimetics
Lipopeptides
Glycopeptides
Polyamino Acids
Peptide Polymers
Peptide Fragments
Cost Efficient
Quality
After receipt of your desired amino acid sequence, SENN will develop and establish a manufacturing process to supply you with your target product specifically designed for your application. With our fully automated reactors, we can support your customized peptide production from gram to multi-100 kilogram scale. Our scientific staff has accumulated decades of expertise in the manufacture of high yield cosmetic and pharmaceutical peptide fragments and peptidomimetics using solid phase and / or solution phase synthesis strategies. In compliance with your regulatory needs, we will work hard to provide the analytical requirements you need to ensure your success. Therefore, we are able to deliver unparalleled purities and cost-efficiencies with every batch. In a close collaboration and a true working partnership, we will accompany your project from early research to commercial delivery offering a wide range of services.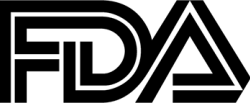 approved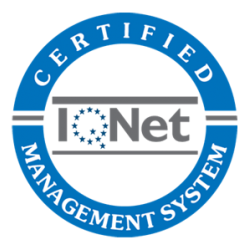 certified

inspected